Generation Y.
Receptionist: Don't you feel like your generation is just lazy?
Me: Lazy? I'd say apathetic.
Receptionist: Isn't it the same?
Me: No. My generation is criticized and toiled with, and I don't see why not - just turn on the TV and watch what they're feeding us. But my generation is not lazy. My generation fought in Iraq and Afghanistan. My generation fought for womens rights in a fury that hadn't been seen since the 19th Amendment. My generation got our first black President elected. My generation fought for Gay rights for the first time in American history. And with all that, we are apathetic, and that's because things aren't going to be better for us down the road. We are the first generation expected to make less than our parents. We are the first generation to see America lost its status as a super power. We've lived through the worst economic times since the Great Depression, and are forced to take out thousands of dollars in student loans at the same time, all while our college degrees slowly turn into a highschool diploma. We've done plenty, and expect nothing. So no, I wouldn't say we're lazy, just apathetic.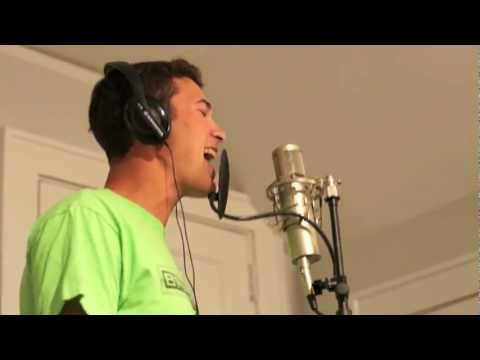 Change.
So it has been one crazy ride as of late. I'm graduated — no longer a college student, but an alumni of the wonderfully grand university I have called home for the past 5 years. I've moved on to the real world, transitioning into the work force…seamlessly (or not..). I've taken over as a longer term sub in the classroom where I did my student teaching placement....
5 tags
5th Grade begins our Solar System Unit next week. After 8 weeks of preparation,  I am so excited!
1 tag
My Best Friend's Wedding.
My best friend of 18 years got married this weekend!!                        Rehearsal Dinner!                           Matching Seth <3             The Newlyweds!
5 tags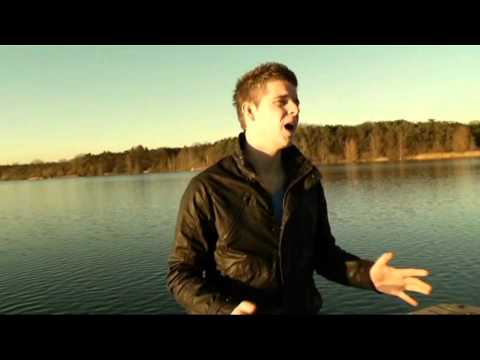 4 tags
"I can see the Maas from here!"
(Let's pretend I kept up with this and did all of the other days!) I'm doing these final two posts of the "31 day challenge" because they are simple and I have been looking forward to them! :) )             Day 26 - A picture that captures something you found breathtaking Maastricht as seen from the St. Janskerk Tower.
6 tags
The Tongerseweg Trio.
Day 21 - A picture of you with someone who helped you grow The two greatest, most inspiring, females I've had the chance to meet!
3 tags
I scream for GELATO.
                      Day 20 - Something you are glad you did I'm glad that I ate LOTS of gelato. :)
Just roll with it.
                Day 19 - What was the biggest challenge? Hmm, my biggest challenge…aside from not buying EVERYTHING I came across, I'd think that not letting others actions influence my trip. In traveling with ONLY females (aside from the Grad Assistant, Derek…but he doesn't really count) there were some instances in which we got on each other's nerves. That...
5 tags
I love you, but I'm really happy here.
 Day 18 - One thing that surprised you I think what surprised me the most was how little I missed about home. I went over the trivial things that were different than American life, but honestly I didn't miss home. I wasn't homesick, or up at night thinking about my family/friends, I didn't find myself disappointed about missing out on things going on at home, or wishing I was...
"As Harry Potter was the only other thing I was passionate about, the doctors..."
– Evanna Lynch, in part of her Dear Mr. Potter letter, where she describes first reading about Luna while in a recovery programme for anorexia (via holymotherofhnng) Wow, Evanna Lynch is a really good writer! (Preorder Dear Mr. Potter. I've got a letter in there, too!)
2 tags
I'd wish for more time.
Day 17 - Something you would change about your experience abroad I am so grateful for the experience that I had, but there are 2 things I would change, if given about the chance. 1. I wish my trip would've been A LOT longer. I would have loved to have more time to spend in Maastricht and at the school I worked at. It would've been great to stay until the end of their school year, in...
"Can you leave the country- or even town - for a week? Two weeks? A month? Three..."
– Julianne Balmain (via busia)
1 tag
Stop thinking about it and GO!
Day 16 - Advice to someone who's thinking about traveling to another country The best advice I can give is to just go! I have never met anyone who regretted studying abroad, sure everyone has a different experience and some get homesick, but it's always a great experience! If you are considering studying abroad I think that your life will be SO much greater if you do! Of course, you have...
4 tags
6 tags
Discovering Bussum
                       Day 14 - Something you hope to never forget I hope I never forget how amazing it felt to travel to Bussum and get a glimpse into Laurie's life. Her dad had lived there, when he was 16, and since he had recently passed, she made it a personal goal to return to his temporary "home." In her allowing us to tag along, I realized how truly special that moment...
4 tags
That Margaret Mead is one smart cookie.
                      Day 13 - A favorite travel quote As the traveler who has once been from home is wiser than he who has never left his own doorstep, so a knowledge of one other culture should sharpen our ability to scrutinize more steadily, to appreciate lovingly, our own.         -Margaret Mead
3 tags
FJ
                   Day 12 - Someone who influenced you to travel abroad The person who influenced my travel abroad is an old family friend who has traveled most, out of the people I know. He has been to Italy more times than I can count and his most recent adventure took him on a European cruise from London to Italy. FJ is the person I was SO excited to tell when I got accepted into study abroad...
5 tags
Never have I (until this trip) ever.
Day 11 - Did you have any milestones or "firsts" while traveling or living abroad? This entire trip was a new experience for me, leaving the country, flying 8 hours to a new place and living there. This trip gave me my very first experience with living alone, which was amazing. My studio apartment was perfect and I loved every minute of not having to share personal space. I also had my...
5 tags
Whatever it takes, I know I can make it through.
                        Day 10 - Something that kept you going I think this topic sort of confuses me… I guess I never went through a true 'low point' so I wasn't in search of silver linings or positives to outweigh something negative. I spent more time really just looking at my 4 weeks as an amazing blessing and spectacular adventure. Buuuut, in the name of keeping...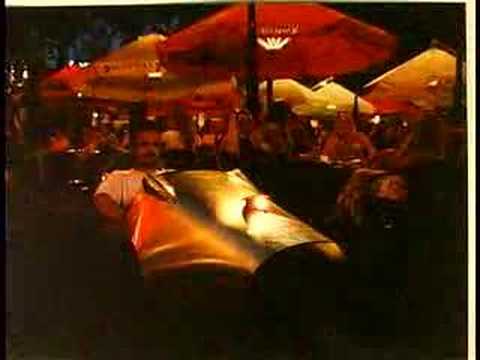 7 tags
Watch
Ah, Lupe. Love.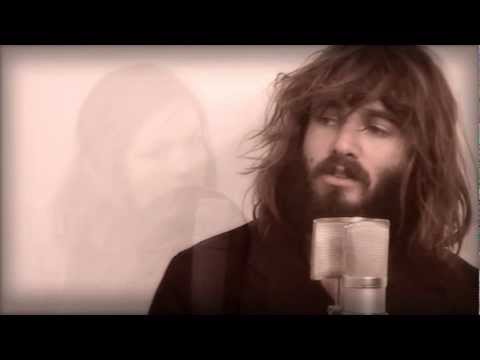 5 tags
Zee Panenkoeken.
                  Day 08 - A favorite food from another country/culture **Let me preface this by saying, it is SO difficult to choose just one food, when all of the food was amazing! Welcome to the world of Panenkoeken! One morning we walked down to the market square to grab a late breakfast/early lunch and stumbled upon the panenkoeken restaurant, which we had never tried. Annie, Laurie and...
4 tags
Is this home?
                     Day 06 - What does "home" mean to you? Well, Day 6… you're pulling out the big guns aren't you… defining something like "home" isn't an easy task, especially when I'm running behind on blog posts, due to the holiday weekend. However, I'm back, and I guess I'll give this post a go.  I think I had a very clear idea...
4 tags
It's a bathroom...not a water closet. :)
                    Day 07 - Besides people, what do you miss from home? I never really went through a sad time abroad, missing things from home or dwelling on people I missed. I was having way too much fun throwing myself into a new culture to focus on things I had back home. However, that doesn't mean that I didn't miss certain American standards… The main thing that was...
4 tags
What to pack and how....
            Day 05 - What do you bring with you when you travel? Well, this is quite the question and trust me, I struggled with it for about 2.5 weeks prior to leaving for my trip. Now, I was only living abroad for a month, unlike the many who leave for a full semester, or even a year. At every meeting, when going over various details, without fail someone would ask a question about...
6 tags
Where are we...and where do we need to be?
Day 04 - A picture of you in another country (and the story that goes with it) This picture was taken on Day 1 in the Netherlands outside of the University of Maastricht dorms, where our fellow travelers were staying. I love this picture because it so accurately sums up the way we discovered our new digs. We would find the street we needed, maybe try and remember some of the streets need to...
8 tags
Day 3: Vivaaaa Barcelona!
                    Day 03 - Where you'd like to travel next Well, as I've previously stated, I have been bitten by the travel bug and my sights are set on Barcelona: Summer 2012. After graduation, I'll be a taking off with a few great travel buds and exploring Barcelona, with a stop off in Dublin for Bloomsday (because I wouldn't be a true English major if I...
4 tags
Day 2: One Magical October Eve.
                 Day 02 - When and why you decided to travel in the first place When and Why… well the when is easy, I decided to travel when I enrolled in a French class in 7th grade… I knew one day I'd end up in Paris and eventually all around the globe. This trip specifically, though, I decided on an October evening after attending the first informational meeting about this...
7 tags
Day 1: A Gypsy Adventure.
Day 01 - An adventure you had while traveling or living abroad Living in a new place is an adventure in itself, but I think the one for the books was the great Parisian adventure. My weekend in Paris was planned without my involvement, I just let go of the reigns and ended up on a bus from Brussels to Paris on a Friday afternoon. All was well, bus ride, scenery, sleeping, homework, etc…...
31 day blog challenge
So, I stumbled upon this in one of the other blogs I follow, (http://hannederlandz.tumblr.com/) and I think it would be a really fun and interesting way for me to maybe tell some stories I haven't yet and look back on my trip. I've been home for 3 weeks now and I'd love to go back through this journey! Gettt ready for 31 days of travel blogging. :) Day 01 - An adventure you had...
"We must give up the life you planned in order to have the life that is waiting..."
– Joseph Campbell
"As the traveler who has once been from home is wiser than he who has never left..."
– (http://hannederlandz.tumblr.com/#ixzz1Q33L8dhs)
5 countries in 4 weeks = The adventure of a...
I've been trying, for over a week now, to write a culminating post of reflection on my trip; one final post that really just explains what this trip meant to me. Partially, I've been negligent of this post, as it's sat in my "drafts" folder for this much time, but also I've been at a loss for what to even say. I worried that it would come out as an overly...
klklosowski asked: Tina, It sounds like you've had an amazing time! I have truly enjoyed reading your posts...you write wonderfully : ) I have to say that your most recent post actually brought tears to my eyes. It's such a beautiful thing to be the recipient of the love, appreciation and affection that children bestow upon us when we are a positive influence on their lives...you have obviously left a...
Anonymous asked: My beautfiul amazing daughter. Once agian you shared with me the wonderful time we had and what your days were like with your children. I am glad the children appreciated you so much, they were very lucky to have you. I know you will be back there sooner than you can even imagine. When something in your life makes such an impact on you, you not only have a piece of Mastricht with you you also...
4 tags
What I want, you've got, it might be hard to...
Currently I'm a little bit sad, but in the happiest way—-here, let me explain. Today was my last day… last day of class, last day of placement, and last day with my bike. The morning was relatively normal, just tying up loose ends with class and finally have Laura tell us EVERYWHERE she has traveled. (She is a remarkable woman and has so many great stories)! After class and a...
8 tags
Ich bin ein Berliner, Ausgezeichnet!!
Germany: The Final Adventure. Our journey to the land of lederhosen, dark beer, and bratwurst… among other things, began on Thursday evening. We scheduled an evening train out of Maastricht to Heerlen, from Heerlen to Aachen and then finally onto Cologne (or Köln… if you're German). We rushed to make our train, being last minute…like always, and made friends with a lovely...
4 tags
Life on a bicycle (Placement & the Dutch...
I feel like I've been neglecting the major aspects of my trip. I spend the majority of my time in Maastricht and I have yet to really go through my day to day living. My blog has been mainly dedicated to my weekend trips out of the city which disgraces the amazing culture I spend every weekday in. Maastricht is such a great atmosphere to spend time in. Life is so simple and everyone is so...
hernachi asked: What an adventure. Thanks for sharing, you are really experiencing the real city. Talk about having stories to tell when you are old and gray. Keep having fun.